Christopher M. Barker, Ph.D., M.S.
Co-Director, UC Davis

Chris Barker is an Associate Professor in the Department of Pathology, Microbiology, and Immunology at UC Davis, School of Veterinary Medicine. The Barker Lab studies the factors that cause outbreaks of mosquito-borne viruses. They work closely with partners in public health and mosquito control on research to inform policy for disease prevention. The Barker Lab conducts centralized diagnostic testing for arboviruses and houses web-based data platforms for mosquito and arbovirus surveillance. Current research projects focus on the biology of invasive mosquitoes, the epidemiology of Zika, dengue, and West Nile viruses, and better quantitative methods for evaluating surveillance and control.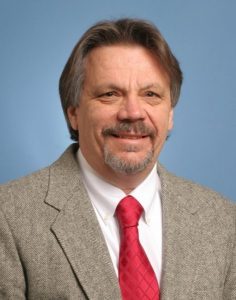 William Walton, Ph.D., M.S.
Co-Director, UC Riverside

William Walton was the Department Vice Chair of Entomology and Professor of Entomology at UC Riverside. The Walton Lab studied the ecology and control of mosquitoes inhabiting constructed treatment wetlands, microbiomes of mosquitoes and their environment, biorational control strategies for mosquito vectors inhabiting underground storm drain systems, use of native larvivorous fishes for mosquito control and the characterization of semiochemicals that reduce egg laying by mosquito vectors.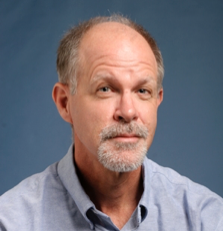 Peter Atkinson, Ph.D.
Project Lead, UC Riverside

Peter Atkinson is a Professor of Entomology at UC Riverside. The Atkinson Lab is focuses on developing new genetic technologies which enable the safe and sustainable control of insect pests of human health and agricultural importance. We work on gene and enhancer trapping-based technologies using transposable elements and also use CRISPR/Cas-based approaches in a range of insect pest species.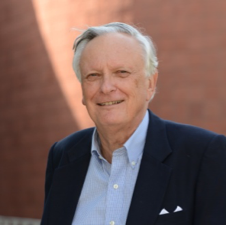 Ring Cardé, Ph.D., M.S.
Project Lead, UC Riverside
Ring Cardé is a Distinguished Professor of Entomology and A.M. Boyce Chair at UC Riverside. A principal interest of the Cardé Lab is defining the navigational mechanisms that female Aedes, Anopheles, and Culex mosquitoes use to locate prospective hosts. We use 3-D video tracking to record flight tracks and landing in wind tunnels and vary the odor, visual and heat cues to understand how these stimuli are integrated for orientation.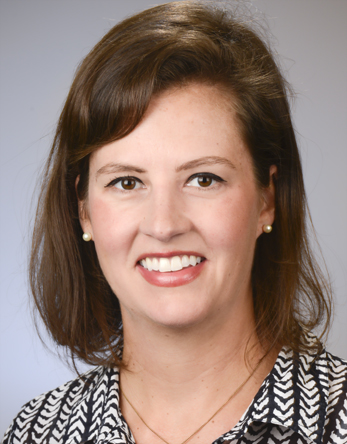 Lark Coffey, Ph.D.
Project Lead, UC Davis
Lark Coffey is an Associate Professor in the Department of Pathology, Microbiology, and Immunology at UC Davis, School of Veterinary Medicine. The Coffey Lab studies the evolution and transmission dynamics of mosquito-borne viruses including chikungunya, Zika, West Nile, and St. Louis encephalitis that are significant causes of human disease with no licensed human vaccines or treatments beyond supportive care. They are currently developing cheap and convenient improvements to surveillance in mosquitoes, approaches to increase safety of candidate live-attenuated chikungunya virus vaccines, and a primate model of human Zika virus in pregnancy.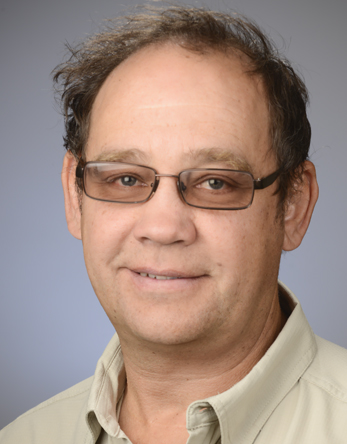 Anton Cornel, Ph.D.
Project Lead, UC Davis
Anton Cornel is an Associate Research Entomologist in the Department of Entomology and Nematology at UC Davis. The Cornel Lab is focused on population genetics and insecticide resistance of major vectors of human malaria in Africa and Brazil in collaboration with Gregory Lanzaro and Yoosook Lee. Other efforts are underway to study inter-epizootic zoonotic diseases of wildlife in South Africa, with a particular focus on competence, behavior, and systematics of arbovirus vectors. In addition, work on avian malaria hosts and vectors has revealed co-infecting parasite species and lineages that are likely to affect the diversity of parasite communities in time and space.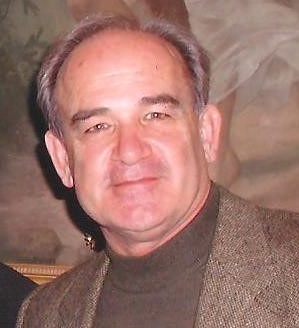 Brian Federici, Ph.D., M.S.
Project Lead, UC Riverside
Brian Federici is a Distinguished Professor in the Graduate Division at UC Riverside. The Federici Lab engineers new larvicidal bacteria active against all major genera of vector mosquitoes and black flies. We focus on recombining genes from Bacillus thuringiensis and Lysinibacillus sphaericus, engineering these for high levels of mosquitocidal protein synthesis. Current recombinants being considered for commercial development are ten-fold more potent than wild type strains in existing commercial products used against Aedes, Anopheles, and Culex mosquitoes. These recombinants have all been engineered to avoid resistance in mosquito populations.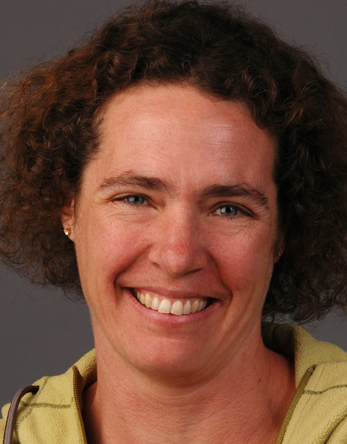 Janet Foley, Ph.D., DVM
Project Lead, UC Davis
Janet Foley is a Professor in the Department of Medicine and Epidemiology at UC Davis, School of Veterinary Medicine. The Foley Lab works on the ecology of vector-borne diseases with emphasis on acarids (mites and ticks). We study how climate, fire, and other human-caused changes to environments affect these parasites and how this translates to changes in risk for people and other animals.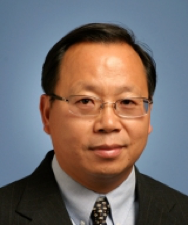 Jay Gan, Ph.D.
Project Lead, UC Riverside
Jay Gan is a Professor of Environmental Chemistry in the Department of Environmental Sciences at UC Riverside. The Gan Lab is focused on understanding movement, transformation and risks of man-made chemicals, including pesticides, in the environment, and developing strategies to mitigate adverse effects on non-target organisms and human health. Recent projects include evaluation of offsite movement of urban-use insecticides such as pyrethroids and fipronil and their toxicity to aquatic species, and environmental and human health risks of emerging contaminants such as pharmaceuticals, flame retardants and plasticizers.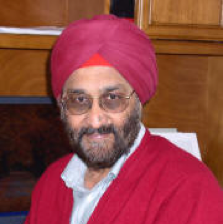 Sarjeet Gill, Ph.D.
Project Lead, UC Riverside
Sarjeet Gill is a Professor of Cell Biology and Toxicology at UC Riverside. The Gill Lab has three principal research areas all utilizing a cellular and molecular approach to elucidate the mechanisms of toxicity and cell membrane transport. One research focus is to elucidate the mode of action of toxins derived from Bacillus thuringiensis and Clostridium bifermantans. The research aims to gain a molecular understanding of the characteristics of these toxins and how they interact with cellular targets, which result in a disruption of ion regulation and lethality.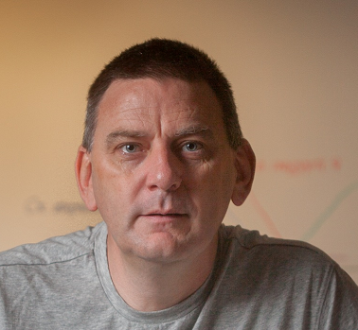 Eamonn Keogh, Ph.D.
Project Lead, UC Riverside
Eamonn Keogh is a Professor in the Department of Computer Science & Engineering at UC Riverside. The Keogh Lab studies machine learning and information retrieval, and techniques for solving similarity and indexing problems in time-series datasets. The Keogh Lab applies these techniques to design "smart traps" for the collection and identification of mosquito vectors and the pathogens that they carry.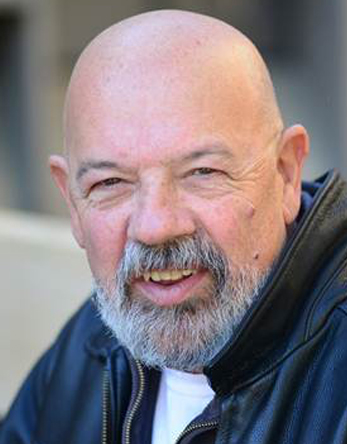 Greg Lanzaro, Ph.D., M.S.
Project Lead, UC Davis
Greg Lanzaro is a Professor in the Department of Pathology, Microbiology, and Immunology at UC Davis, School of Veterinary Medicine. Greg Lanzaro directs the Vector Genetics Laboratory (VGL) at UC Davis, which deals with research and training in the areas of population & molecular genetics, genomics and bioinformatics of insect vectors of human and animal disease. They have developed a program aimed at expanding knowledge that may be applied to improving control of vectorborne diseases and that addresses problems of interest in the field of evolutionary genetics. The VGL is a partnership with Dr. Yoosook Lee and Dr. Anthony Cornel.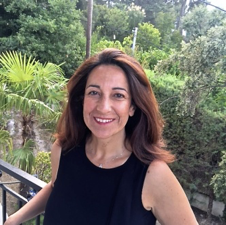 Karine Le Roch, Ph.D.
Project Lead, UC Riverside

Karine Le Roch is a Professor of Molecular, Cell and Systems Biology at UC Riverside and Director of Center for Infectious Disease and Vector Research. The overall goal of the research in the Le Roch Lab is to examine new therapeutic strategies against Apicomplexan parasites. We are particularly interested by understanding how malaria parasites direct their developmental programs over the course of their infectious cycle in both of their hosts: human and Anopheles mosquitoes. Using complementary molecular, cellular and systems biology approaches, we explore the connection between chromatin structure and the parasite transcriptome.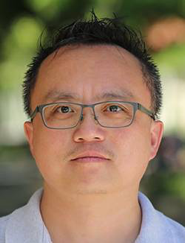 Rong Hai, Ph.D.
Project Lead, UC Riverside
Rong Hai is an Assistant Professor of Virology at UC Riverside. The Hai Lab is focused on the molecular characterization of emerging negative strand RNA viruses and discovering novel viral virulence signatures and molecular viral-host interactions. We combine molecular, biochemical, and imaging techniques to understand how viruses replicate and to explore virus-host interactions. We also have interests, driven by our research goals, in developing methods for manipulating genomes of other emerging viruses.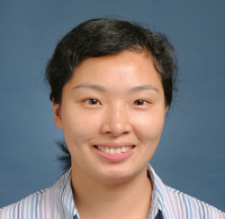 Jun Li, Ph.D.
Project Lead, UC Riverside
Jun Li is an Associate Professor in the Department of Statistics at UC Riverside. The Li Lab is focused on the development of new statistical methods in the areas of ecological statistics, statistical process control and non-parametric multivariate statistics. In this project, we will use statistical models to enhance our understanding of the relationship of vectors, the pathogens that they transmit and the environment.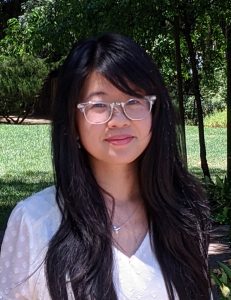 Celia Chen, MPH, CHES
Center Coordinator, UC Davis

Celia Chen is the Center Coordinator for the Pacific Southwest Center of Excellence in Vector-Borne Diseases (PacVec) at UC Davis, School of Veterinary Medicine.