PACVEC ANNUAL MEETING 2021
Please mark your calendars! The Pacific Southwest Center of Excellence in Vector-Borne Diseases (PacVec) will host our 4th annual meeting virtually on February 17-18, 2021. The meeting will include presentations from researchers, trainees, public health officials, and vector control professionals from across our collaborative network, and we will discuss plans for applied research and training opportunities in the coming year.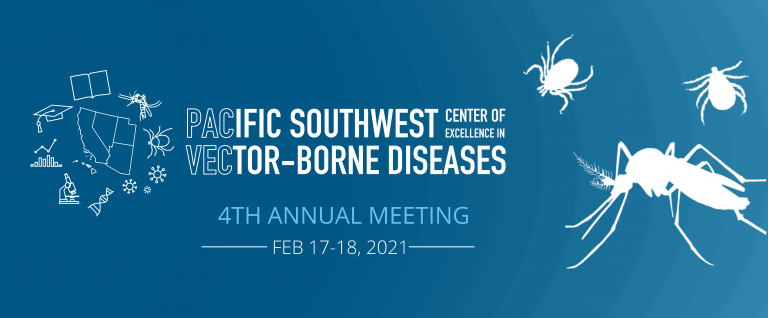 Join us for our 4th annual meeting hosted through the Zoom platform on Wednesday, February 17th and Thursday, February 18th, 2021!

An agenda draft is now available!