2019-2020 TRAINING GRANT RECIPIENTS
"Identification of biochemical signatures of pyrethroid resistance in invasive Aedes aegypti"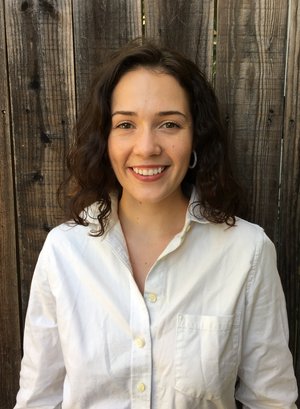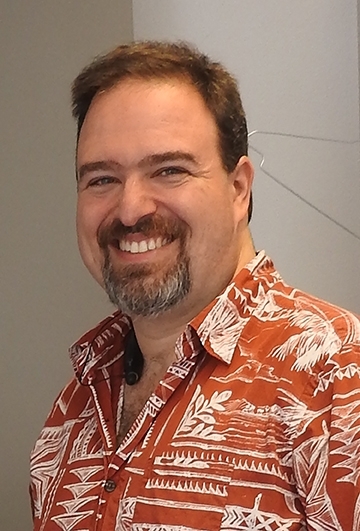 Erin "Taylor" Kelly, BS, Trainee
Erin "Taylor" Kelly is a Ph.D. student in vector biology, interested in vector metabolism, reproduction, and mechanisms of insecticide resistance. Kelly completed her Bachelor of Science in biology and minor in chemistry at Santa Clara University. Kelly is currently looking forward to taking her qualifying exam, but her long-term goal is to lead a research team as a faculty member at a major research institution or work as a vector biologist at the state or district level.
Geoffrey Attardo, PhD, PI, University of California, Davis

The Attardo lab centers around the reproductive biology of insect vectors of human disease. The primary subjects of his work have been mosquitoes and tsetse flies. Attardo has studied how female mosquitoes regulate gene expression in response to blood feeding. He also studies the reproductive biology of tsetse flies, unique insects that lactate and give birth to live young. This work covers multiple areas of reproduction in tsetse including nutrition; analysis of genes associated with reproduction; the role symbiotic bacteria play in tsetse reproduction; and the interactions between insect vectors and the parasites they vector.
"As a result of this PacVec training grant, I had the opportunity to collaborate with the NIH West Coast Metabolomics center, and learned how to analyze high throughput metabolomics datasets. This experience provided me with a powerful set of research tools to apply in my future research in vector biology and vector/pathogen interactions. I was also able to collaborate with the Cornel Lab at the Kearney Research and Extension Center to learn about vector biology and ecology. I developed skills in vector identification, using different trap types, and learned about current management strategies and challenges to vector control. In addition to facilitating my development as a researcher, the training grant has allowed me to connect with and learn from members of the vector control community from an array of different fields. I am grateful for the opportunity to develop these skills and learn about modern vector management."
"Transcriptomic profiles of Ixodes pacificus under acaricide treatment and host blood meal"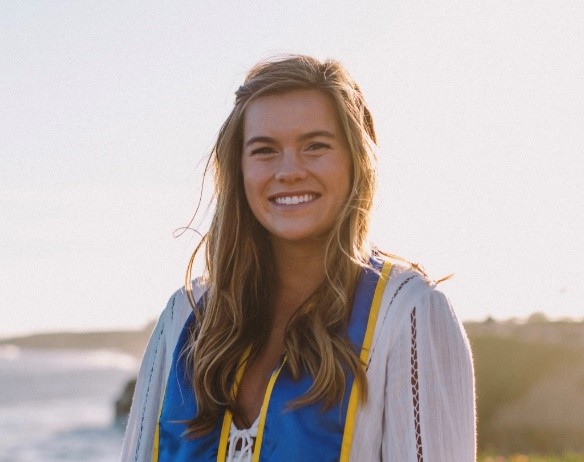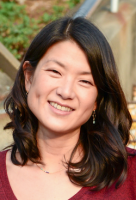 Kacie Ring, BS, Trainee

Kacie Ring is a master's student in microbiology at San Francisco State University. She is interested in tick-borne pathogens and the borrelialcidal effect of the lizard bloodmeal. For her master's thesis, she is testing the effect of host blood meal on vectoral capacity by examining differential gene regulation in Ixodes pacificus nymphs that have either fed on lizards or mice as larvae. Ring plans to continue her research on tickborne pathogens and tick prevention when she begins her Ph.D. in fall 2020.
Andrea Swei, PhD, PI, San Francisco State University

Research in the Swei Lab employs interdisciplinary approaches to understand the factors that determine the distribution and prevalence of Lyme disease and other tick-borne diseases. Swei's research focuses on several different tick-borne disease systems such as Lyme disease, babesiosis, and Borrelia miyamotoi and employ ecological theory to examine the role of disturbance, habitat fragmentation, and biodiversity on tick-borne disease ecology and public health risk.
"The PacVec training grant allowed me to foster a collaboration with San Mateo Mosquito and Vector Control, where they generated ideas for creating novel tick bioassay protocols adapted from other species. This is the first study to determine the toxicity of permethrin, a common pesticide applied for tick prevention, on Ixodes spp. I hope to use the bioassay results to inform pesticide-use strategies on tick species. Additionally, the training grant has supplemented my thesis on vector transcriptomics and pathogen acquisition after different host blood meals."
"Identification of social determinants of health associated with Aedes aegypti prevalence across Maricopa County"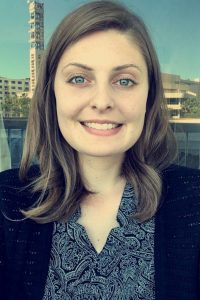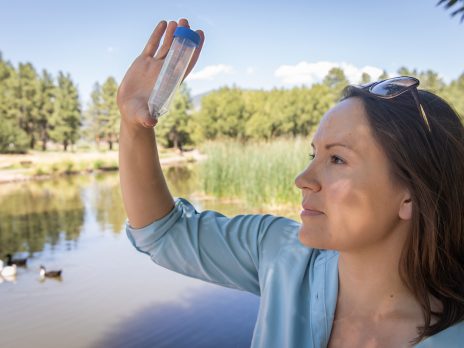 Whitney Holeva-Eklund, BS, Trainee

Whitney Holeva-Eklund is a Ph.D. student in interdisciplinary health at Northern Arizona University. Holeva-Eklund's work in Dr. Crystal Hepp's lab focuses on understanding the relationship between health equity and the invasive mosquito vector Aedes aegypti in Maricopa County, Arizona. She hopes that these projects will directly inform mosquito control practices in Maricopa County, Arizona by creating a better understanding of mosquito habitat that will allow vector control units to employ mosquito control efforts in an extremely targeted fashion that conserves resources and decreases the risks associated with overuse of pesticides. Her career goals are to be able to contribute to research and applied work that uses an interdisciplinary approach to understand current health challenges such as the impact of climate change on health and emerging infectious diseases.
"My work in the Hepp Lab focuses on understanding the relationship between health equity and the invasive mosquito vector Aedes aegypti in Maricopa County, Arizona. I hope that my projects will directly inform mosquito control practices in Maricopa County, Arizona by creating a better understanding of mosquito habitat that will allow vector control units to employ mosquito control efforts in an extremely targeted fashion that conserves resources and decreases the risks associated with overuse of pesticides. Receiving a training grant from PacVec has allowed me to reduce my graduate assistantship workload so that I could dedicate more time to these projects."
"Larval ecology of invasive Aedes aegypti and Aedes albopictus mosquitoes in southern California"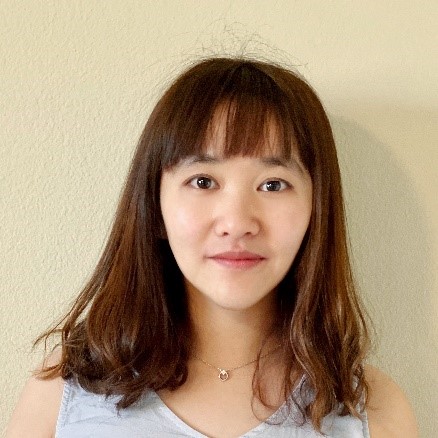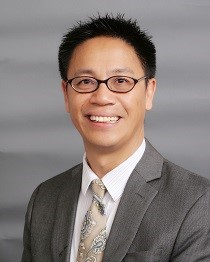 Xiaoming Wang, PhD, MSc, Trainee

Xiaoming Chloe Wang is a postdoctoral fellow in vector biology at the University of California, Irvine. In the long-term, Wang would like to establish a career as a leading faculty researcher in vector biology at a major research university, a vector biologist at a state health department, or local mosquito and vector control district.
Guiyun Yan, PhD, PI, University of California, Irvine

The Yan Lab examines epidemiology of vector-borne diseases and vector biology. For malaria, the research addresses the ecological mechanisms of malaria epidemics in high-elevation areas in Africa, impact of environmental modification on malaria epidemiology and transmission, and new vector control strategies. For Asian malaria, the research focuses on the mechanisms of heterogeneous malaria transmission in the border area of the Greater Mekong Region and development of integrated malaria control strategies to aid the malaria elimination efforts in the region.
"During this PacVec training project, I had the opportunity to work with the Orange County Mosquito and Vector Control District (MVCD) and the San Gabriel Valley MVCD. I benefited greatly from in-depth interaction with these local vector control districts and from field based ecological studies of mosquitoes and other vectors, such as fleas and ticks. I obtained additional knowledge and skills in vector identification, ecology and behavior, vector surveillance strategies, GIS mapping, and associated statistical analysis. More importantly, I was able to go to the local communities to interact with residents, communicate my projects to them, collect adult mosquitoes and larvae from their backyards, and demonstrate how our project can contribute to mosquito-borne disease control. From this experience, I deeply appreciate the value and contribution of vector biologists to society though research and community-based intervention for the prevention and control of vectors and vector-borne diseases."
"Wolbachia infections in mosquitoes of Merced County"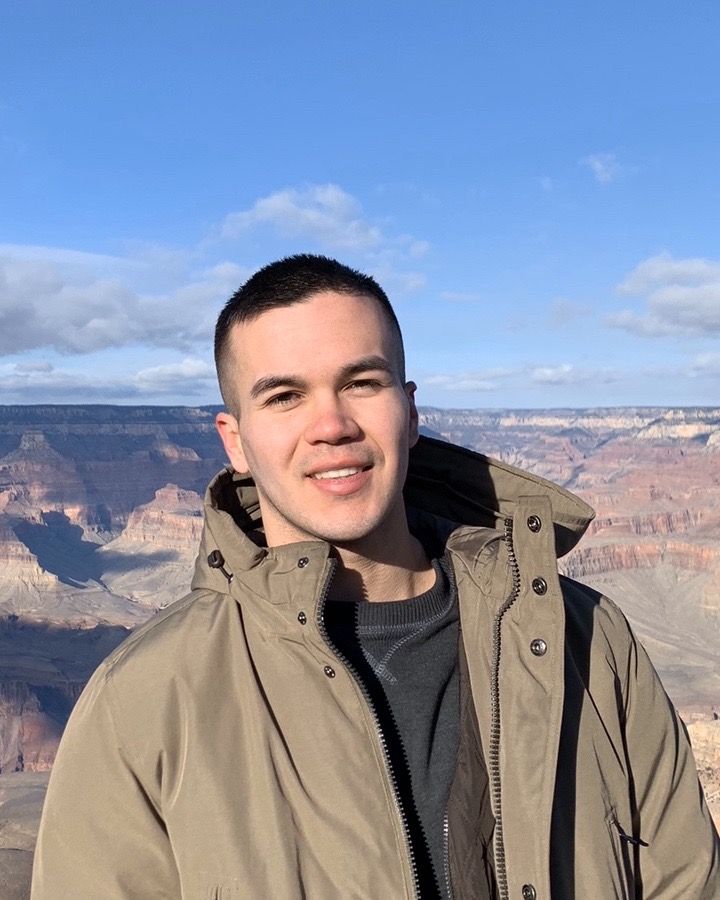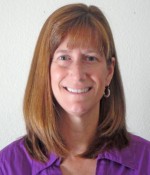 Ryan Jacob Torres, BS, Trainee

Ryan Torres is a current public health Ph.D. student at the University of California, Merced. His research interests are in vector-ecology, biological control, population genetics, and infectious disease. Following his graduation, Torres plans on pursuing a post-doctoral research appointment within vector ecology. Ultimately, he hopes to continue public health-relevant research within an academic setting.
Andrea Joyce, PhD, MS, PI, University of California, Merced

Dr. Andrea Joyce is an assistant professor and an entomologist. Her research interests include vector ecology, insect behavior, insect population genetics, biological control and integrated pest management for insects of agricultural and public health importance. Current research includes vector ecology and Integrated Pest Management (IPM). Her vector ecology research focuses on mosquitoes, and includes identification of vector species and strains, understanding the habitat they thrive in (ecology), and investigating factors associated with vector-borne disease.
"The PacVec training grant process was a transformative experience. It awarded me the opportunity to present my research to future colleagues at the 88th Annual Mosquito and Vector Control Association of California conference in San Diego, and at the 3rd Annual meeting of the Center of Excellence at UC Riverside. At both of these meetings I was able to network with other students, faculty, and vector control agencies. Moreover, it awarded me valuable experience and insights for future grant proposals."
"Northern California physician assessment of knowledge, attitudes, and practices for Lyme disease in a low-endemic state"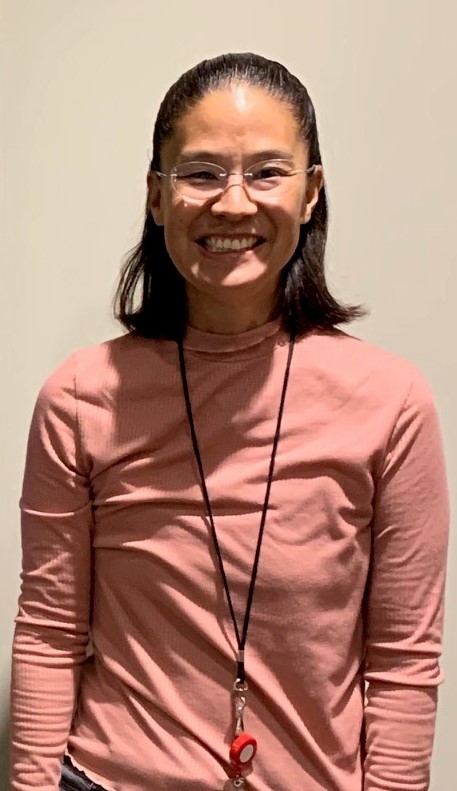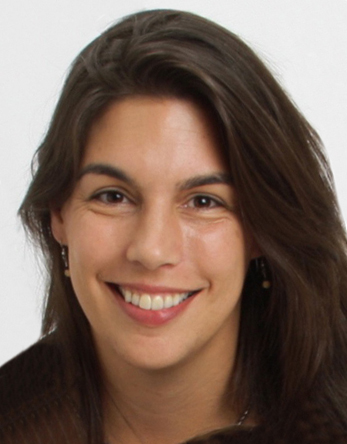 Sharon Ichiko Brummitt, MPH, Trainee

Sharon Ichiko Brummitt is a Ph.D. student in epidemiology at the University of California, Davis. In the short-term, she aims to complete her Ph.D. career at UC Davis with a dissertation topic that may have immediate implications in public health, specifically taking an analytical and serological approach to the understanding of human Lyme disease in California. In the long-term, she hopes to obtain a position (e.g. federal or state level) where she can use her epidemiological knowledge and skills to develop programs or directly impact public health knowledge and practice.
Woutrina Smith, PhD, MPVM, DVM, PI, University of California, Davis

Dr. Smith's research program uses One Health approaches to investigate the epidemiology and transmission dynamics of zoonotic pathogens locally in California as well as internationally at multiple project sites in Africa and Asia. As a molecular epidemiologist working at the interfaces of humans, animals, and their shared environments, waterborne fecal pathogens as well as milk- and airborne transmitted zoonotic agents are of particular interest when considering individual and population health issues.
"Receiving the PacVec training grant has provided me an opportunity to carry out research in an under-studied area of healthcare that being the knowledge, attitude and practice of Lyme disease in a low incident state in the U.S. such as California. The proposed study results could help tailor educational interventions and evaluate potential improvements to diagnostic testing. The main objective of this study was to describe clinicians' knowledge and practices regarding diagnostic testing for Lyme disease in a low endemic state. This study would further foster relationships between UC Davis, the California Department of Public Health, and California health care providers."
"Next-generation-sequencing-based means for mosquito surveillance and detection of mosquito-borne pathogens"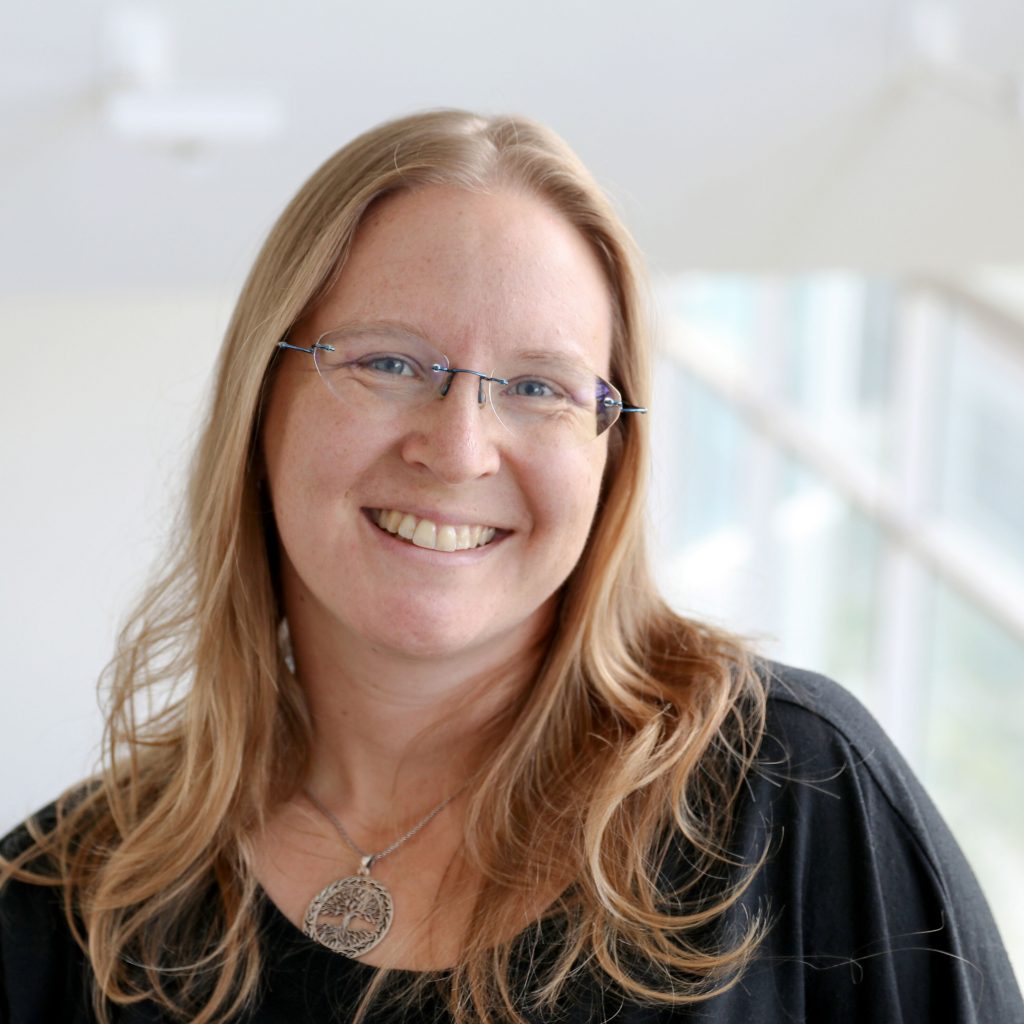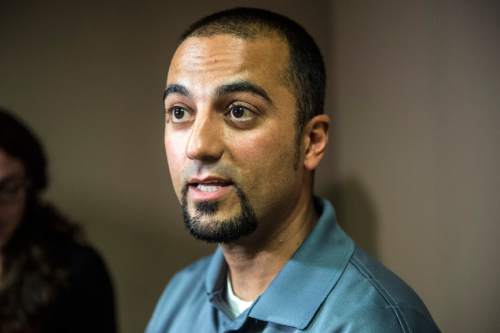 Aurélie Kapusta, PhD, Trainee

Aurélie Kapusta is a bioinformatics scientist at IDbyDNA (80%) who also works for the University of Utah Pediatrics Infectious Disease department (20%). Kapusta's goals are to improve her skills in bioinformatics and knowledge in infectious diseases diagnosis (with metagenomics). She hopes to keep working at IDbyDNA as a bioinformatics scientist, and keep being involved in research collaborations.
"The PacVec grant enabled a very synergistic collaboration between the University of Utah, IDbyDNA and the SLC mosquito abatement center. This collaboration plays perfectly on the strengths and expertise of the people involved. As a result, I have learnt a lot about mosquitoes as vectors of pathogens as well as about mosquito control, and I am excited about carrying it on."