2020-2021 TRAINING GRANT RECIPIENTS
 "Improving public health surveillance of Onchocerca lupi through increased host and vector screening"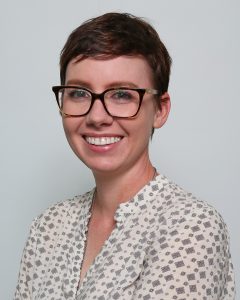 Chandler Roe, M.S., Trainee
Chandler Roe is a Ph.D. student in informatics and computing with an emphasis on bioinformatics at Northern Arizona University. Roe's work in Dr. Jason Sahl's lab has focused on population genomics of infectious diseases, with particular interest regarding the genomics of the vector-borne disease, Onchocerca lupi in Northern Arizona. She hopes her research conducting targeted and controlled sampling of hosts and vectors of O. lupi will directly inform vector control units to employ black fly control efforts near high-risk areas thus breaking the transmission cycle. Once completing her Ph.D., Roe plans to establish her career as a researcher in parasite genomics in academia.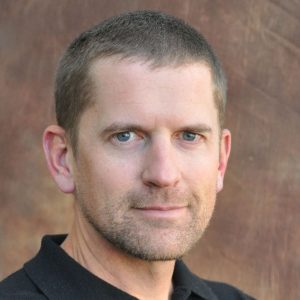 Jason Sahl, Ph.D., PI, Northern Arizona University
The Sahl Lab focuses on the genomics of infectious disease agents. They develop new bioinformatics approaches to answer questions on emerging antimicrobial resistance mechanisms, pathogenesis, and phylogeography. The Sahl Lab also apply these methods to biowarfare agents in order to provide optimized diagnostics for early detection and targeted interventions. Their work has application to the public health community as well as the biodefense community focused on protecting our deployed troops.
 "Culex tarsalis insecticide resistance"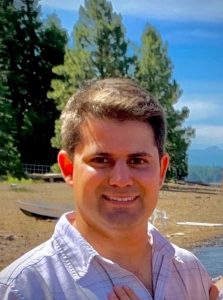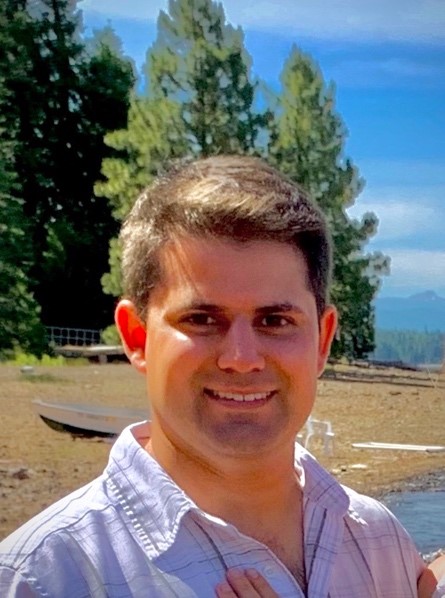 Billy Mortola, B.S., Trainee
Billy Mortola is a master's student at the University of Pacific (UOP). He graduated from UC Davis with a Bachelor of Science in fish, wildlife and conservation biology. Mortola's research interests are rather broad as he finds anything related to animals, diseases, and toxicology to be fascinating. His plans moving forward are to complete his master's degree and work in either a government or private sector involved in public health or environmental science.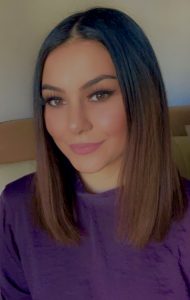 Sevi Djalilova, Trainee
Sevi Djalilova is a pre-dental student currently working on her Bachelor of Science in biology and a minor in business management. She is starting her fourth year of undergraduate studies and applying to dental school this cycle, hoping to be in a DDS program next fall.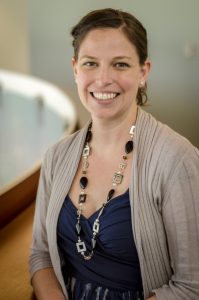 Tara Thiemann, Ph.D., M.S., PI, University of the Pacific

The Thiemann Lab focuses on the biology of arthropod vectors that transmit pathogens to humans and other animals. Current projects include characterizing the mechanisms for insecticide resistance in Culex tarsalis, an important vector of West Nile virus. Additional projects are focused on determining which species of mosquito are important in the transmission of dog heartworm in Northern California and on evaluating the blood feeding patterns of various vector species throughout the state.
 "Strengthening vector management in the US Affiliated Pacific Islands"
US-affiliated Pacific Islands' Vector Management Supervisors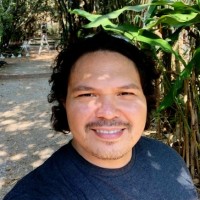 Limb Hapairai, Ph.D., M.S., PI, Pacific Island Health Officers Association
Limb Hapairai is a regional medical entomologist at Pacific Island Health Officers Association (PIHOA) with a particular interest in field application of vector surveillance and control in island settings.
 "Tortoises, ticks, and tick-borne pathogens of the Mojave Desert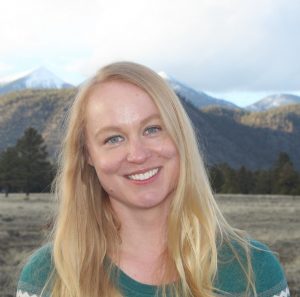 Molly Bechtel, M.Sc., Trainee
Molly Bechtel is a desert tortoise biologist at United States Geological Survey (USGS). Bechtel graduated from the University of Nevada, Reno (UNR) with a B.Sc. and M.Sc. in Animal Science. Currently, she is studying tick-borne disease in desert tortoises and how ticks and disease interact with the Mojave Desert burrow ecosystem and potentially, public health. Her current work has led her to become increasingly interested in how vector-borne disease and wildlife populations relate to public health and she plans to continue research in vector-borne disease interactions in wildlife and potential relationships to human populations. In her free time she founded and volunteers with the Northern Arizona Association for Women in STEM, which advocates for equal representation of women in the sciences.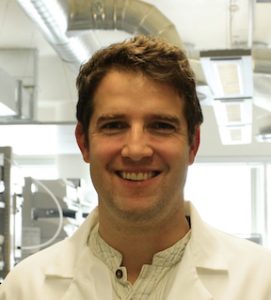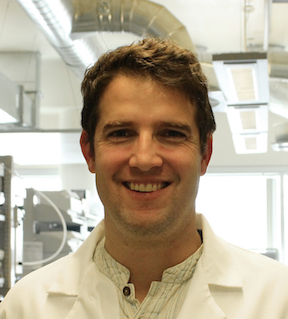 Jeffrey Foster, Ph.D., PI, Northern Arizona University
The Foster Lab works primarily on wildlife (e.g. birds and bats) and livestock diseases, such as white-nose syndrome (WNS), brucellosis, and avian malaria. Researchers in the lab quantify the distribution and abundance of pathogens to understand disease ecology and use genomic approaches to assess the transmission and evolutionary history of various pathogens.
 "Molecular and serological investigations of the potential vertebrate reservoir host of the emerging tick-borne pathogen, Rickettsia philipii (364D)"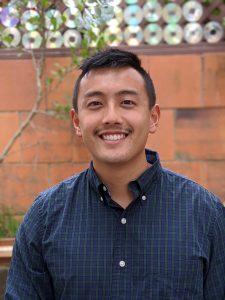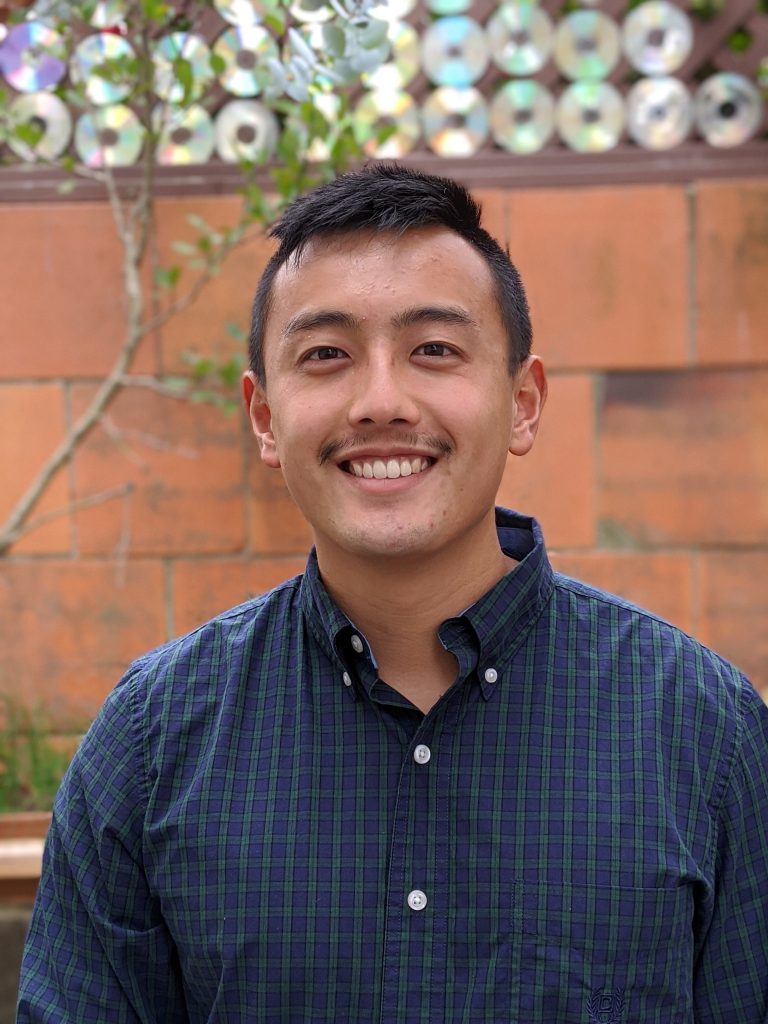 Vincent Mai, B.S., Trainee
Vincent Mai is a master's student in biology at San Francisco State University and a trainee in the Swei Lab. Mai completed his Bachelor of Science in environmental sciences at Seattle University. Mai is interested in using host-species analysis to develop spatial models of human PCTF risk that may directly inform public health practices. Mai hopes to find a professional career working in vector disease control after completing his master's degree.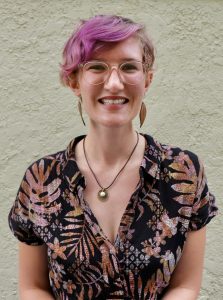 Marie Lilly, B.A., Trainee
Marie Lilly is a master's student in ecology and evolution at San Francisco State University. She is interested in emerging tick-borne pathogens and taking an interdisciplinary approach to understanding disease dynamics in natural populations. For her master's thesis, Lilly is investigating the role of community ecology on the West Coast in driving genetic variation and infectivity of Borrelia burgdorferi, the Lyme disease etiological agent. Lilly plans to pursue a Ph.D. and career path in public health to continue her work on eco-epidemiological factors driving vector-borne diseases.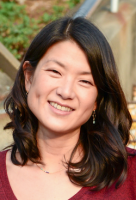 Andrea Swei, Ph.D., PI, San Francisco State University

Research in the Swei Lab employs interdisciplinary approaches to understand the factors that determine the distribution and prevalence of Lyme disease and other tick-borne diseases. Swei's research focuses on several different tick-borne disease systems such as Lyme disease, babesiosis, and Borrelia miyamotoi and employ ecological theory to examine the role of disturbance, habitat fragmentation, and biodiversity on tick-borne disease ecology and public health risk.
 "Identifying biomarkers of pyrethroid resistance in wild Aedes aegypti from California"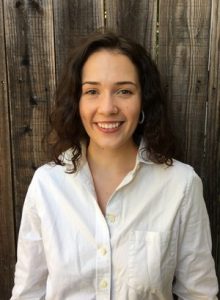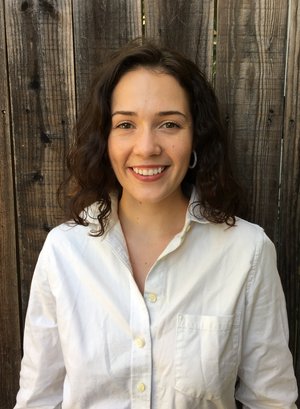 Erin "Taylor" Kelly, B.S., Trainee
Erin "Taylor" Kelly is a Ph.D. student in vector biology, interested in vector metabolism, reproduction, and mechanisms of insecticide resistance. Kelly completed her Bachelor of Science in biology and minor in chemistry at Santa Clara University. Kelly's long-term goal is to either pursue work as a professor with an appointment that combines teaching and research or work as a vector control biologist at the state or county level.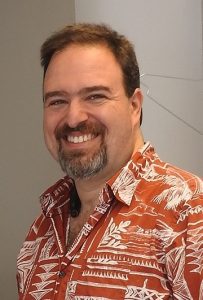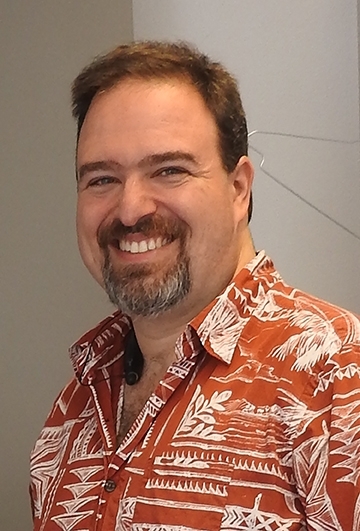 Geoffrey Attardo, Ph.D., PI, University of California, Davis

The Attardo lab centers around the reproductive biology of insect vectors of human disease. The primary subjects of his work have been mosquitoes and tsetse flies. Attardo has studied how female mosquitoes regulate gene expression in response to blood feeding. He also studies the reproductive biology of tsetse flies, unique insects that lactate and give birth to live young. This work covers multiple areas of reproduction in tsetse including nutrition; analysis of genes associated with reproduction; the role symbiotic bacteria play in tsetse reproduction; and the interactions between insect vectors and the parasites they vector.
 "Flea-borne typhus in California, a multi-year review: 2011 – 2019"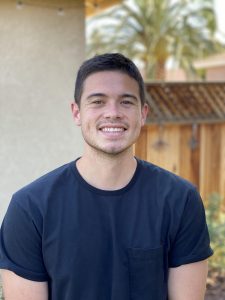 Kyle Yomogida, B.S., Trainee
Kyle Yomogida is a Ph.D. student in the Graduate Group of Epidemiology at UC Davis. He graduated from California State University, Long Beach in 2017 with a degree in health science – community health education. His experiences in public health include health behavior research projects regarding prescription stimulant misuse and two years of work for Long Beach Communicable Disease Control Program in southern California. His interests include infectious and zoonotic diseases with his Ph.D. work, specifically focused on socioeconomic and environmental factors related to human flea-borne typhus incidences in southern California.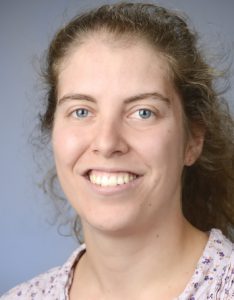 Beatriz Martinez-Lopez, Ph.D., MPVM, DVM, PI, University of California, Davis
Beatriz Martinez-Lopez is a professor of infectious disease epidemiology at the Department of Medicine & Epidemiology, Veterinary School, UC Davis and director of the Center for Animal Disease Modeling and Surveillance (CADMS). Her research focuses on the development and implementation of quantitative methods such as epidemiological modeling, risk assessment, geostatistical methods or network analysis to unravel complex epidemiological problems at the wild-domestic-human interface. Current research includes epidemiology and transmission dynamics of diseases such as African swine fever, foot-and-mouth disease, classical swine fever, Aujeszky´s disease, African horse sickness, bluetongue, avian influenza, West Nile, Rift Valley Fever, bovine tuberculosis or porcine reproductive and respiratory syndrome.
 "Comparative genomics of Aedes albopictus in Kwajalein Atoll for developing arbovirus vector dispersal models"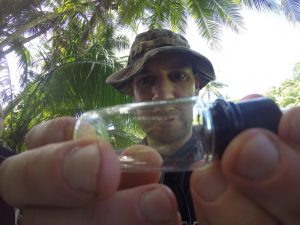 Adam Vorsino, Ph.D., Trainee
Adam Vorsino is an ecologist for the U.S. Fish and Wildlife Service (USFWS) in Honolulu, Hawaii. Vorsino is dually charged with both developing tools and informing conservation managers of the most appropriate methodological and scientifically valid path forward. Vorsino is currently assisting with the development and advancement of the next generation of conservation tools to manage and solve some of the region's most intractable conservation issues.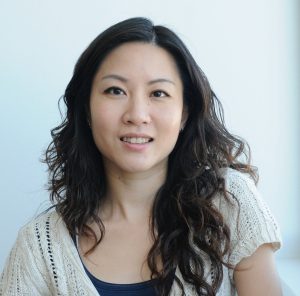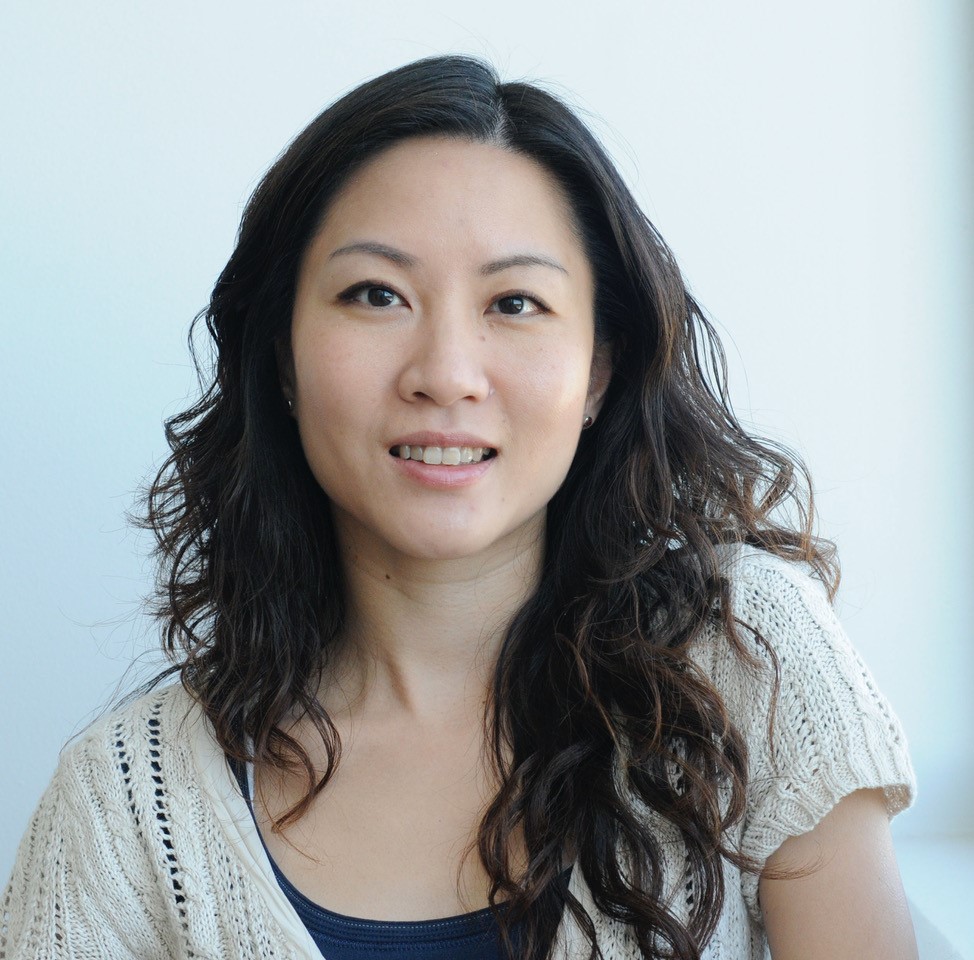 Joanna Chiu, Ph.D., PI, University of California, Davis
Dr. Joanna Chiu is an associate professor in the Department of Entomology and Nematology at the UC Davis. The Chiu Lab leverages genomics and molecular genetics approaches to understand the molecular and neuronal mechanisms underlying animal physiology and behavior. The Chiu Lab also works with relevant stakeholders to develop new strategies for managing insect pests and contribute to long-term global food security and public health.
 "Understanding the role of veterinary personnel and pet travel in regards to ticks and tick-borne disease in Alaska"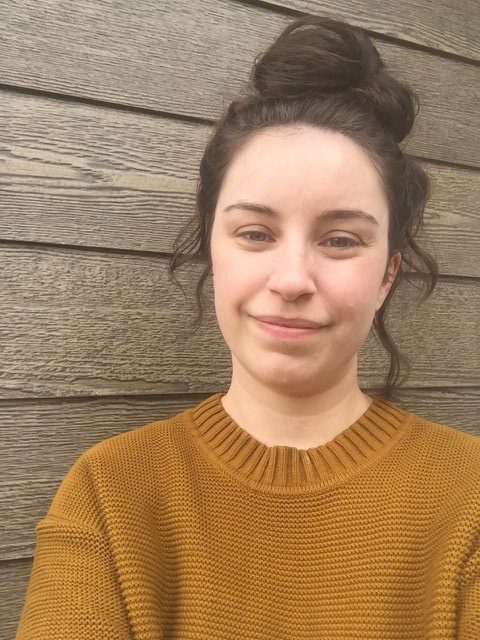 Gale Disler, Trainee
Gale Disler is a Master of Public Health student at the University of Alaska, Anchorage (UAA). Her research interests include circumpolar health, One Health, and infectious disease. Following graduation, Disler hopes to be involved in research that examines the social and environmental factors that contribute to disease exposure.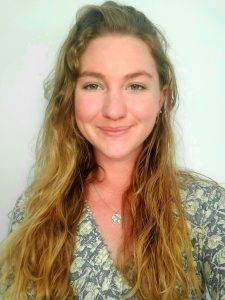 Renate Schlaht, B.S., Trainee
Renate is a DVM student at the University of Alaska Fairbanks. She completed a Bachelor of Science in biology and in environmental science with a minor in peace and justice studies at Regis University, Denver. Schlaht's current research focus is surveillance for tick establishment in Alaska. She hopes to integrate her medical career with public health and social justice work and wants to return to Alaska after finishing clinicals at Colorado State University to work in the public health sector.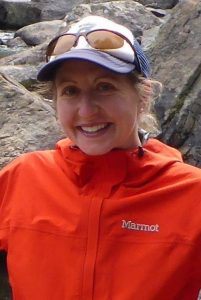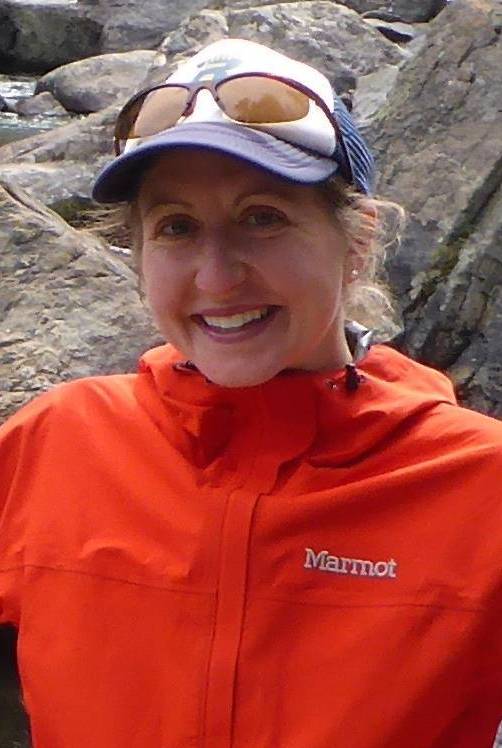 Micah Hahn, Ph.D., MPH, PI, University of Alaska-Anchorage
Dr. Micah Hahn is an assistant professor of Environmental Health in the Institute for Circumpolar Health Studies at UAA. Her research focuses on the health impacts of climate change and climate adaptation and resilience planning in Alaska. She is working with the Office of the State Veterinarian and the Alaska Department of Fish and Game to investigate the changing risk of ticks and tick-borne pathogens in Alaska and building capacity for surveillance and testing in the state. 
 "Developing  high-resolution risk map of West Nile virus in Coachella Valley using ECOSTRESS data"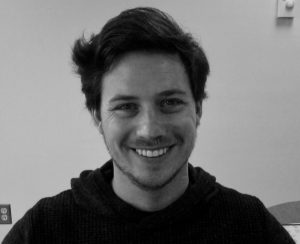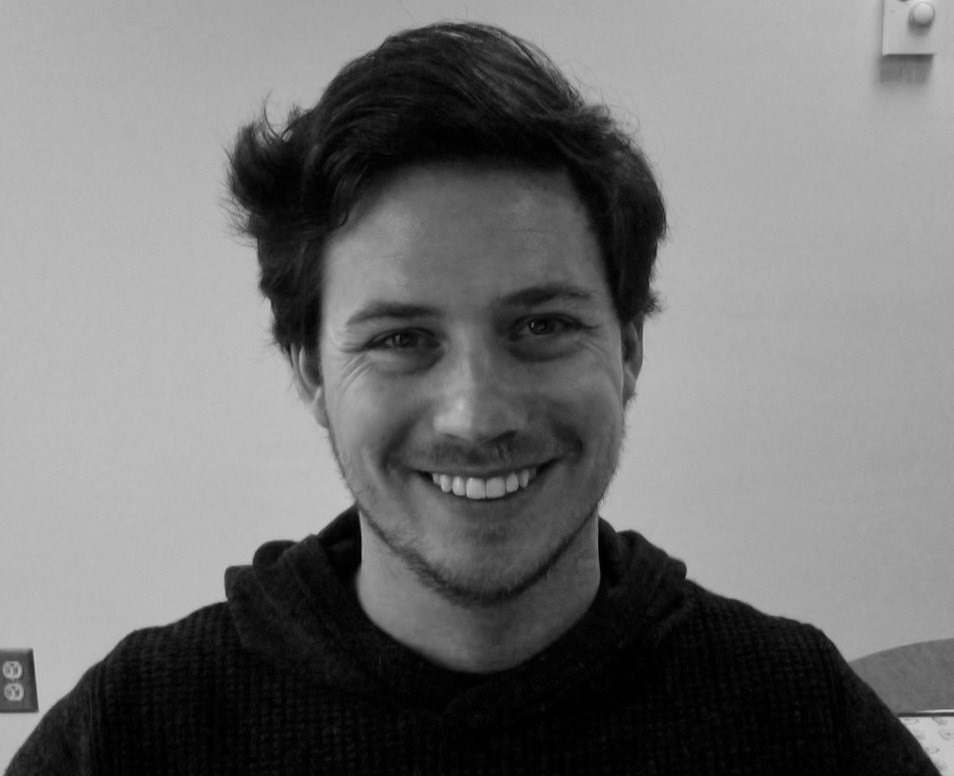 Matthew J. Ward, Ph.D., MSPH, Trainee
Matt, a Universities Space Research Association (USRA) postdoc supported by this program and by NASA, has a keen interest in vector-borne diseases and vector biology. He is pursuing a career in global health research studying vector-borne diseases. Ward earned his MSPH and Ph.D. from Tulane University School of Public Health and Tropical Medicine. Most recently, Ward was a UJMT NIH Fogarty global health postdoctoral fellow at UNC-Chapel Hill, investigating the genetic variation of T. cruzi, the causative agent of Chagas disease in Peru.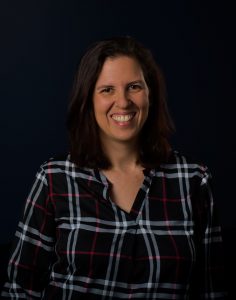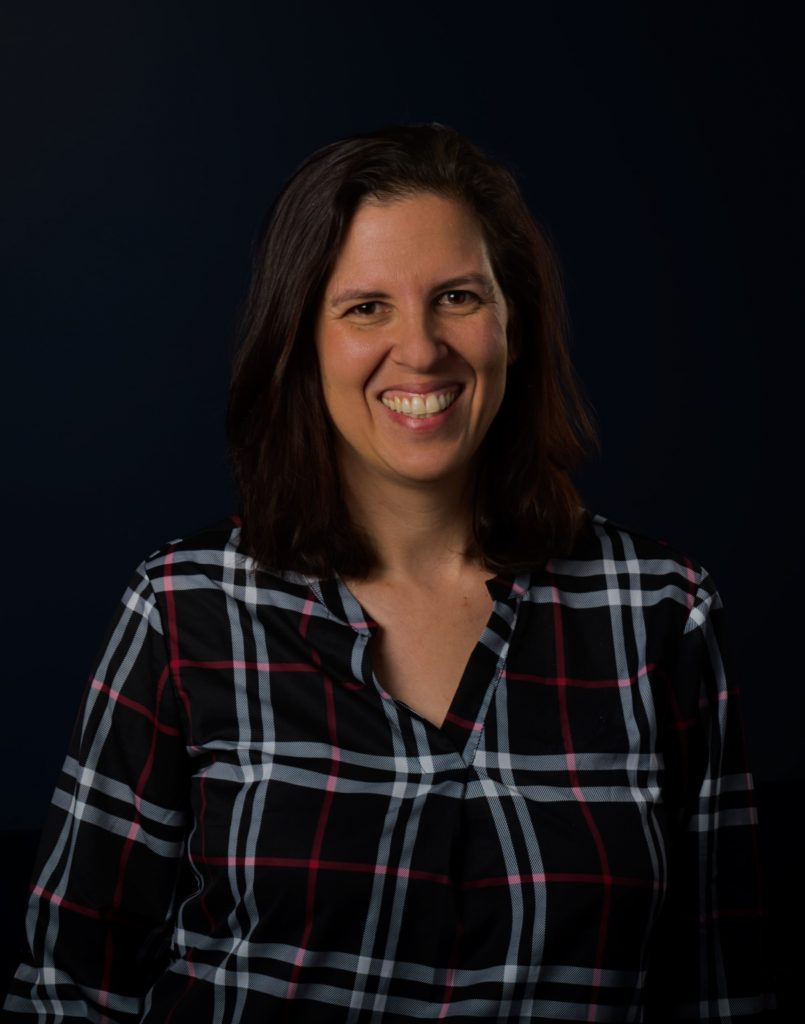 Meytar Sorek-Hamer, Ph.D., PI, Universities Space Research Association (USRA) at NASA Ames Research Center
Research in USRA Environmental Analytics group at NASA Ames Research Center, led by Dr. Sorek-Hamer, employs interdisciplinary research using different satellite-borne data sources to understand Atmospheric processes, Air quality, and Environmental health phenomena on Earth and in space. Currently they are working with the high-resolution ECOSTRESS data to provide better understanding of climate-sensitive biomes appropriate for vector and viral amplification. This will allow for a more robust spatial understanding of the current risk of mosquito dynamics.
 "Orientation behavior of western tree hole mosquitoes, Aedes sierrensis (Ludlow)"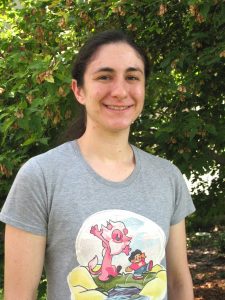 Kirsten Meredith, B.S., Trainee
Kirsten Meredith is a Ph.D. student in the School of Biological Sciences at the University of Utah with an interest in host discrimination and other odor-mediated behaviors of mosquitoes as well as their flight dynamics. Meredith has a Bachelor of Science in Biology from the University of Utah. Since insect vector biology intersects with many aspects of society, Meredith's main goal is to take what she learns from her Ph.D. and apply it to the interface between science and politics, education, business as well as outreach to the general public.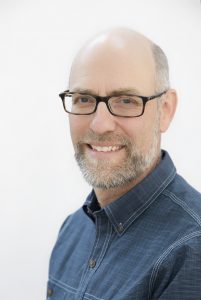 Neil J. Vickers, Ph.D., PI, University of Utah
The Vickers Lab has a long-standing interest in odor-mediated behaviors and the neurobiology of olfaction in insects. Most of their previous work has focused on male moth behavior in response to female-produced pheromones and the neural basis of olfactory discrimination between closely-related species. Recently, they have become interested in the fascinating multi-sensory basis of adult female mosquito behavior and have been conducting field work in collaboration with the Salt Lake City Mosquito Abatement District (SLCMAD). The Vickers Lab hopes that their studies will lead not only to advances in their  understanding of the basic biology of mosquitoes but will also facilitate improvements in their control.
 "Population genetic structure of the western black-legged tick, Ixodes pacificus"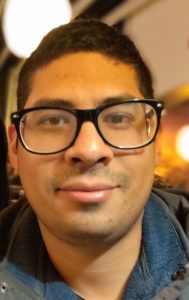 Jeremiah Reyes, B.S., Trainee
Jeremiah Reyes is a Ph.D. student in biochemistry at the University of Nevada, Reno (UNR). Jeremiah completed his B.S. in chemical engineering with a biomedical emphasis and mathematics minor at UNR. His primary research interests are identifying anti-tick vaccine targets using multi-omics tools. Jeremiah's long-term goal is to pursue work as a military medical entomologist or work in the public health sector as a vector biologist.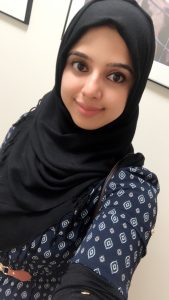 Fiza Arshad, M.S., Trainee
Fiza Arshad is a graduate research associate, interested in genomics, vector metabolism, and vector-pathogen interactions. Fiza completed her Master of Science in biotechnology at the University of Nevada, Reno. For her master's thesis, she functionally characterized two cytochrome P450 G subfamily members in Aedes aegypti and showed functional diversity. Her long-term goal is to lead a research team as a faculty member or work as a vector biologist at the state level.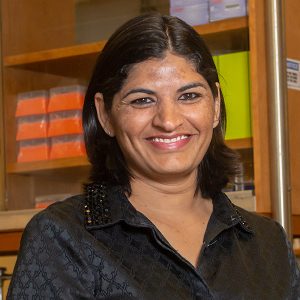 Monika Gulia-Nuss, Ph.D., M.S., PI, Board of Regents, NSHE, obo University of Nevada, Reno
The Gulia-Nuss Lab employs biochemistry, molecular biology, genomics, and bioinformatics approaches to understand the physiology of arthropod vectors of human disease. Most of the work has been focused on mosquitoes, Aedes aegypti, and ticks, Ixodes spp. One of the major areas of research is elucidating the functions of insulin-like peptides in arthropod physiology including nutrition, reproduction, and pathogen development. The Gulia-Nuss Lab is at the forefront of genetics and functional genomics techniques development for studying tick vectors on a molecular level.