PacVec shares training opportunities in vector-borne disease science provided by our partners and affiliations. Explore the current opportunities:
PROFESSIONAL DEVELOPMENT AND TRAININGS
92nd Annual MVCAC Conference - "Vector Control in the Modern World"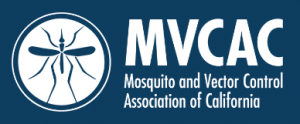 The Mosquito Vector Control Association of California (MVCAC) is hosting their 92nd annual conference January 19-24, 2024 at the Portola Hotel and Spa in Monterey Bay, CA. The 2024 conference is following the "Vector Control in the Modern World" theme and will have a full 2.5 days of content!

The American Mosquito Control Association's (AMCA) 90th Annual Meeting will take place on March 4-8, 2024 at the Sheraton Downtown in Dallas, Texas. The conference is an important education and networking event for researchers, educators, vector control professionals, industry representatives, and students interested in mosquito control.
Need help advertising a training opportunity or an upcoming meeting? Contact us!
Interested in online webinars, and professional development and trainings? Subscribe to our newsletters to receive weekly updates on training opportunities. 
The Pacific Southwest Regional Center of Excellence in Vector-Borne Diseases is supported through Cooperative Agreement Number 1U01CK000649 between the Centers for Disease Control and Prevention (CDC) and the University of California, Davis.
© 2023 – All rights reserved